Your relationship to sexuality is directly related to love, power, money, expression, and divinity.
How fulfilled are you in these relationships?
SEXUAL ENERGY IS OUR LIFE FORCE ENERGY.⁠
It is the power to create life on our terms.
⁠When sexuality is suppressed, our power is suppressed.⁠
⁠When sexuality is exploited, our power is exploited.⁠
We have a global society of people who don't know how to use their sexual energy in a way that fuels a life of fulfillment, love, joy, pleasure, and creation.⁠
And frankly, it's gotten us to the toxic state of affairs we are witnessing in the world.⁠
A world where we eroticize our emotional wounds and play out toxic karmic patterns that loop over and over again in our lives.
A world where sex is about performance, achievement, or a currency to trade.
A world of surface level sex that bypasses the truth…
Sex is a gateway to enlightenment. 
The good news is, power is changing hands .
Back to its rightful owner.
YOU.
SEXUAL ENERGY IS SO MUCH MORE THAN PHYSICAL SEX
It's where God, Love, Purpose, & Fulfillment intersect.
Master your sexual energy as a force for good so it doesn't subconsciously control you. 
Embody the masculine & feminine expressions of sexuality to form Sacred Union within.
Trust the masculine and feel safe to confidently surrender.
Feel empowered and respected in your ability to consciously lead the feminine deeper.
Taste conscious dark sexuality.
Trade performance and insecurity for presence and sexual embodiment.
Look at your desires, fears, and fantasies to liberate yourself from their bondage.
Have an exalted, magnetic relationship with your self, life, & partner.
Learn how to use sexual energetics as an ascension tool for healing, personal development, and soul fulfillment.
HI, I'M ZAIA
I've been called many things… 
Spiritual Teacher. Healer. Financial Advisor. 
It was a journey to accept the role as Oracle and Sexual Priestess.
I suppressed my intuitive abilities as a child. They flipped back online with a vengeance in my 20s and the trajectory of my life shifted.
I went from Fashion and French to Sales and Finance. I checked the boxes of success, and looked at my life.
I wasn't turned on.
THE WORLD NEEDS YOU TURNED ON. SPIRITUALLY. SEXUALLY. FINANCIALLY.
Divine intervention led me to retire from corporate to devote to a mission that does turn me on.
The intersection of God, Love, Sex, and Power. 
WE ARE HERE TO CREATE A NEW WORLD. WE NEED TO BE TURNED ON TO DO THAT.
I created a roadmap for sexual liberation that re-connects you to your sexual power. It's laid out in a beautiful, experiential journey for you to follow, from wherever you are on your path.
QUANTUM SEX CODES
ARE KEYS TO...
Unlock your fullest sexual expression, with yourself or with a partner.
Alchemize sexual wounding into empowerment that frees the caged parts of yourself.
Create polarity that amplifies sexual chemistry and provides a gateway for spiritual sexual experiences.
Harness your sexual energy as an ascension tool to access higher states of consciousness.
Harmonize your masculine and feminine energetics to embody sacred union within.
Transform "performance" into "presence" to break free from feelings of inadequacy.
Reclaim your sexual power as the life force that flows through you.
Embody sacred union sexuality as the sacred God/Goddess you came here to be.
ORGASMIC ASCENSION? SIGN ME UP
How to

heal the core wound

that unleashes

primal sexual liberation

How to

channel your primal desires

in a conscious way

How to

connect Sex + Heart Energy

for ascended sex
How to create safety for the feminine to open and surrender to you

How to

track the feminine

to masterfully

lead a sexually fulfilling experience
How to heal the core wound that opens the gateway to sexual liberation

How to

channel your primal desires

in a conscious way

How to

Self Source Sexual Energy

to draw your power from within
How to create boundaries that help you feel safe to trust and surrender to the masculine

How to embody sexual invitation

How to be a magnetic feminine, literally creating a quantum magnetic field to draw your desires into form
QUANTUM SEXUALITY 
Learn sexual energetics from a quantum, embodied, and energetic perspective, to broaden your wisdom of how to use this energy. Practice embodying the masculine and feminine sexual energetic poles so you can use your sexual energy consciously in all areas of life. When we don't know how to work with sexual energetics, we often give our power away without realizing it. Learn how to self-source your pleasure from within and harness your sexual energy as a power source. This is a major power retrieval that impacts love, money, and purpose.
3 GATES OF INTIMACY 
There are three energetic gates in the body that must be accessed for spiritual and sexual intimacy. To unlock these three gates, a sacred sexual space must be created for both masculine and feminine to anchor their sexual poles in a way that unlocks deep intimacy - platonically, romantically, and sexually. Masculine, learn how to create a safe container for the feminine to trust, open, and surrender to your primal sexual leadership. Feminine, learn how to feel safe trusting and surrendering to the masculine.
PRIMAL & SACRED DESIRE
Harmonize Heart and Sex. The energetic connection between heart and sex was severed long ago. We will heal this core wound and restore the heart-sex connection to harness the primal power of our life force energy. Use embodiment practices to form a relationship with desire that digs up any layers prohibiting you from fully accessing desire, so it can lead you through a luscious life.
EROTIC INNOCENCE & POLARITY 
Modern day culture no longer offers rights of passage as we age and mature, so we don't have a model for healthy sexual development.  Learn how to embody the Maiden and the Prince to rediscover your erotic innocence and create polarity with depth of consciousness and playful pleasure.
MAGNETIC INVITATION & PRIMAL PENETRATION
Learn how to direct depth, invite pleasure, and embody the magnetic and electric forces that pull the masculine and feminine poles into union. Learn the energetic art of the hunt, seduction, invitation, and penetration. Masculine, learn how to embody the Hunter in tracking your feminine prey, and consciously direct towards a deeper connection that she yearns for… and melts her open to deeply receive you. Feminine, learn how to embody the natural Seductress to invite the masculine to lead you into deeper pleasure; and open a Pleasure Portal that creates a magnetic connection.
POWER DYNAMICS 
Discover how the roles of victim / villain/ hero play out with sexual energetics. Start to heal the misuse of sexual power, reclaim your sovereign sexual power, and calibrate to healthy expressions of dominating and submissive roles to liberate love through embodied relating. When we own these roles, we anchor more deeply into our core masculine/feminine essence and create heightened polarity and chemistry.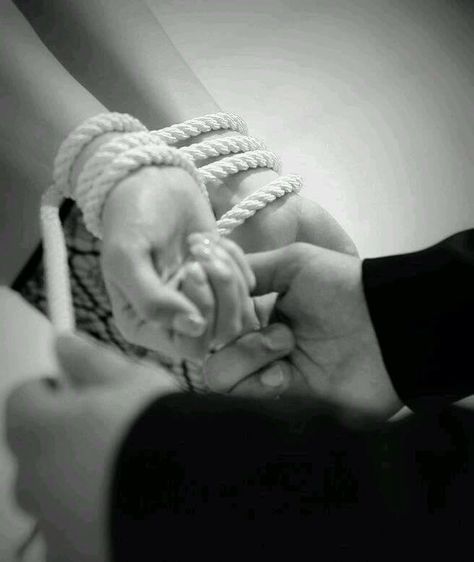 EROTICIZING WOUNDS
Our sexual fantasies can reveal a lot about our wounding, and the pleasure that lies within it. Learn about the pain-pleasure spectrum and how hidden pleasure could keep us in toxic loops of relating. Learn how to access our dark sexual energy and express it through love instead of wounding so you can break karmic cycles and explore a healthy expression of the shadow. This gets fun.
SEX AS AN ASCENSION TOOL 
Sacred Union is an ascension tool that helps us access higher states of consciousness - no partner necessary, we can do this within ourselves. Learn how to use sexual energy for creation, ascension, and to receive intuitive insight (Hint: the Oracular Orgasm)
ARE YOU READY TO TASTE YOUR POWER?
WHAT PEOPLE ARE SAYING...
"I've never experienced such a profound sexual encounter.
I had multiple orgasms. I got a download as I orgasmed. I was receiving the answer to everything.
I experienced both physical and spiritual ecstasy."
- Ruth, Founder + Business Owner
"Quantum Sex Codes showed up in my life precisely on time. It was exactly what I needed & went far beyond the words spoken or the practices taught. This journey restructured both my relationship to sex & my relationship to energy in a deeply tangible way. I found it extremely healing & empowering to work with Zaia - her energy work is NEXT LEVEL. Two years later, this program continues to influence my everyday life. I recommend this to anyone who is ready for a dynamic, multidimensional, & transformative experience."
- Cecilia
"Something shifted in my being and a connection was activated that had been shut down for the vast majority of my life, at long last opening my heart and allowing love to flow in and out freely to myself and others. The power of the divine feminine has reignited my purpose...thank you for showing up in a way I had never understood was possible."
- Joe, Senior VP
I am a different person than I was 6 months ago.
Health, wealth, relationships...
my life is transformed.
- Alden Marie, VP Strategic Partnerships
My marriage is transformed.
- Lauren, Corporate Leadership
This work is no joke.
Feeling the DNA 🧬 change and restructure.
This is incredible.
- Aurora, Yoga + Health Coach
8 video modules (originally channeled live from US and Greece) ($4,000)

Quantum Healings

 

+ DNA Activations

 

($2,400)

Embodiment Practices

 

to install teachings into your nervous system

 

($500) 

Workbooks + journal prompts

 

for integration support. 
Grounded, practical application of masculine and feminine practices.

Lifetime access to the program (compound effect on $ numbers stated here.)

User friendly online portal (with an app!) where all videos, guided journeys, and course materials live.
YOU ALSO GET THESE BONUSES!
MONEY LOVER ACTIVATION
This one is a fan fav, and guides you into a conscious relationship with money... as a lover. ($99 value)
SACRED UNION ACTIVATION
This onewill leave you buzzing. The journey installs a sacred union template in your energy body to help you callibrate to divine union within yourself and a partner. You might need a nap after... its a big one. ($99 value)
$7,295 value for only $888 
*payment plans available starting at $398/month
The turning point in my life became Before Zaia and After Zaia. It feels so peaceful to sit in my power.
It now feels safe to show my true self and stand authentically in that truth.
I'm finally ready to face the mirror.
- Jamie, Chief Accounting Officer
Zaia is the real deal. She took me further in my personal healing journey than therapy and self-study ever have.
I equate her expertise to doctors and therapists and priests... all in one. There's no category for her.
She is not a false guru who seeks permanent dependence on her.
She is on a mission for awakening and is equipping me as she advances it.
- Kait, CEO, Sustainability Consultant
You are the full spectrum of human and goddess.
You guide people to high states of consciousness to have a multi-dimensional experience, hold them while they process it, give them a mental framework to integrate it, and embody the human experience at the same time.
It's incredible to witness.
I feel alot more confident and comfortable in my own skin and so much more connected to myself.
- Tavian, Student
This experience truly changed my life and cracked open a world inside me I never knew could exist.
It has changed my relationships with others and myself for the better.
- Chelsea, Mom
WHAT WOULD LIFE LOOK LIKE IF YOU WERE SEXUALLY FULFILLED?
LET'S TURN YOU ON...
& FIND OUT.
The world tells us our sexuality is taboo, shameful, and a currency to trade.  The truth is, our sovereign sexuality is our POWER OF CREATION.  Whether you want to deepen intimacy with a partner, unlock your fullest expression, manifest through sexual energetics, or taste God during sex... 
THIS IS FOR YOU
I do not identify with heteronormal gender roles. Would this program serve me?
I am single and celebate. Will this program benefit me?
Will we be performing physical sexual practices in this program?
I have experienced sexual trauma. How do I know if this is right for me?